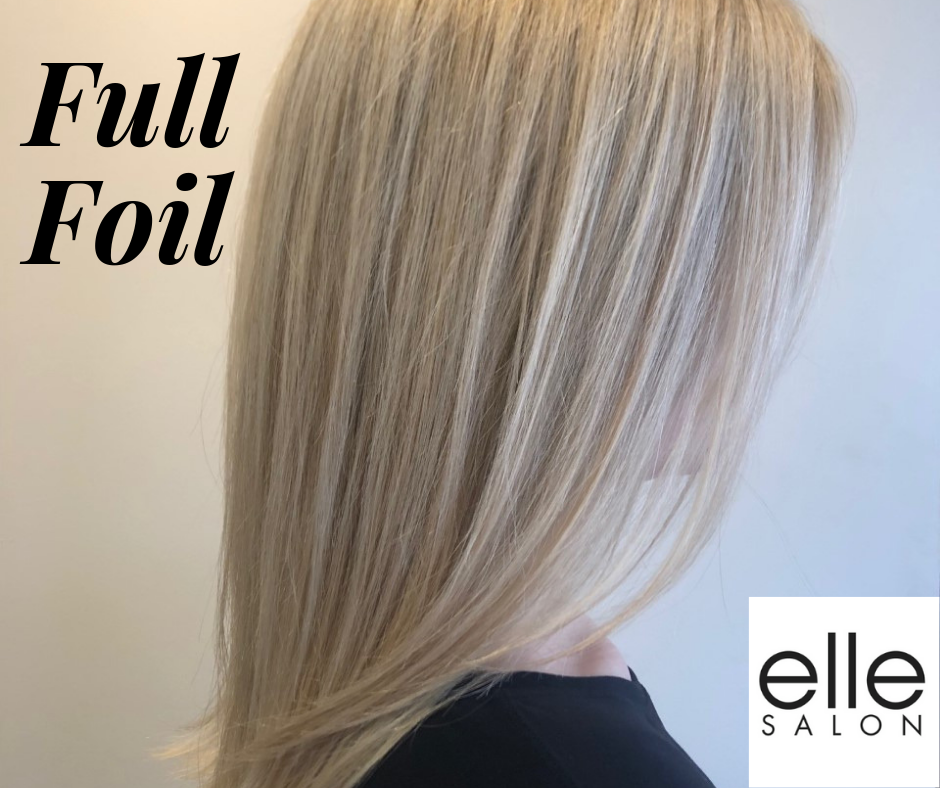 The Stylists at Elle Hair Salon in Reading, don't really care if you can pronounce or understand the terms we use, because we usually know what you mean (when you describe the look you want).
However, if you're interested in a quick lesson…here goes….
First, I have to start with "balayage" because it is the number one word that people bungle, and I love how they giggle after they say it, knowing they are way off.
So, How do you pronounce balayage?
It's BAH-LAY-AHGE (a long A in the middle syllable).
It's from the French word "balayer" meaning to sweep and is created by hand painting the hair with a VERY steady hand and an artistic eye.
So…..What is the difference between Highlights and Balayage?
It took me a while to grasp this (and luckily our hair stylists are pros at figuring out what you need)
But basically, HIGHLIGHTS (also called Foiling) creates dimensions where your hair becomes lighter than your base color and has more definition. Foils tend to be closer to the scalp and they help the hair heat up and process. Whereas, BALAYAGE is swept (painted on) creating a more natural, subtle color change. (just make sure your beauty salon has been trained in this technique because it can be tricky)
And then there is LOWLIGHTS…yup, you got this one, using the same process as highlights, but just using a darker color (and not lightener).
Oh, and what's LIGHTENER?? It's Bleach, baby, but doesn't lightener sound sooooo much better!
Some other color terms;
ROOT TOUCH-UP: Yup, that's the roots, often grey, that needs to be covered with permanent color, matching the rest of your growth.
SINGLE PROCESS COLOR: This is one color all over the head. Often permanent color on your roots and a semi-permanent tone that covers the rest of your hair.
Highlights and Lowlights should be refreshed every 6 weeks to keep you looking fresh. Single Process should be done every 4 weeks (especially to keep grey covered)
COLOR CORRECTION: This is when you come in and we groan because your hair needs a major overhaul. (plan on hanging with us for the day).
HENNA COLORING: 100% plant-based natural hair dye that conditions and coats the hair. Our clients love it because it has no additives, chemicals, preservatives, metallic salts or metals and it creates a beautiful color. Not many hair salons in the area do henna, but we love the natural richness it gives the hair.
OK, so now that you know "color terms", be ready to be quizzed on your next visit!!! (just kidding).